Traffic Accidents Attorney in Ypsilanti, Michigan
Have You Been in A Car Accident?
Get Compensation for Your Traffic Accident with Help from Attorney John R. Bailey in Ypsilanti & Ann Arbor, MI
Severe auto accidents can create a serious financial hardship. Don't drown in debt from an accident that wasn't your fault. Consult with a personal injury attorney in Ypsilanti, Michigan about your case. The Law Offices of John R. Bailey will work with you to put together a strong personal injury case and fight for the compensation you deserve. Financial compensation can help pay for your lost wages, medical expenses, and more.
Get financial compensation for your traffic accident. Attorney John R. Bailey has all the tools needed to present your case in court. Meet with him for a consultation in Ypsilanti, MI today.
When Are You Entitled Damages in An Auto Accident?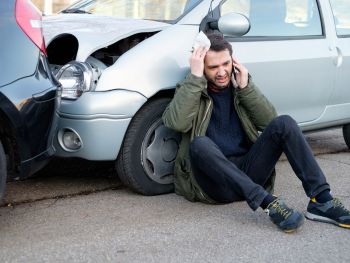 Not every auto accident ends with compensation. However, you should speak to a personal injury attorney if you were in an accident where you were:
Hit by another vehicle

Treated for injuries or resulting medical conditions

Not at fault for the accident
Don't despair over your traffic accident. Attorney John R. Bailey will help you get compensated for your pain and suffering. Schedule an appointment today by calling today.