Family Law Attorney in Ypsilanti, Michigan
Divorce, Child Custody, Child Visitation, Adoption
We seek to ensure that you will benefit from our family legal services. If you are facing a divorce, we will protect you and your children's rights during times of change in your family. From property division to custody debates, our divorce attorney John R. Bailey offers reliable counsel for clients in Ypsilanti and surrounding areas of Michigan, including Belleville, Ann Arbor, Kalamazoo, and Portage.
Grounds for A Michigan Divorce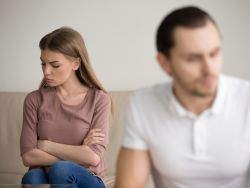 In Michigan, either spouse may state in a divorce complaint that there has been a breakdown in the marriage and there is no reasonable likelihood that they can preserve the marriage. After a 60-day waiting period, a judge may grant the divorce. If the parties are in agreement about the division of property and child custody, the divorce can be finalized without a trial. We work hard to negotiate a satisfactory settlement for you. However, if an agreement cannot be reached, the court schedules a hearing and a trial may follow. Your divorce attorney provides aggressive representation in your contested divorce.
---
Spousal Support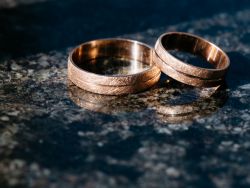 The court assesses the needs of each spouse when determining spousal support. Considerations include the following:
The duration of the marriage

The past conduct of the parties

How the property was acquired

The earning ability of each party

The age and health of the parties

General principles of equity
Our Firm aggressively pursues spousal support when appropriate.
---
Child Support
The amount of child support owed to the custodial parent is determined by the Michigan child support formula. The law is precise on how the amount is calculated, based on income and other factors. If you are owed child support, we enforce the support order on your behalf.
Child Visitation
Our family law attorney handles child visitation disputes:
Visitation rights after divorce

Paternity suits

School Choice

Moving the Child's residence out of State
If you are being denied your parental rights, John R. Bailey takes swift legal action on your behalf.
---
Child Custody
Child Custody is one of the most difficult subjects in Family Law. John R. Bailey will aggressively pursue your custodial rights under Michigan Law.
---
Adoption
We understand the financial and legal concerns of parents considering adoption and offer our expertise at an affordable rate. We will guide you through the complex choices and laws affecting your child's adoption. Our knowledge and experience can help you seek favorable results in your adoption in Ypsilanti and anywhere in Michigan.