Personal Injury Attorney in Ypsilanti, Michigan
Aggressive Pursuit of Compensation in Michigan
When you are harmed through negligence or deliberate action, the law provides options for you to receive appropriate compensation from the offending party. At The Law Offices of John R. Bailey, we fight to establish the negligence or unreasonably unsafe actions of the person or organization that caused your injury.
---
Traffic Accidents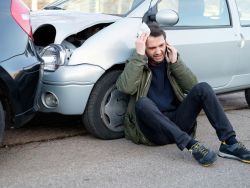 Even if you are partly at fault in a traffic accident in Michigan, you may be entitled to an award of damages if the other party was negligent. Call our law office for representation if you have been involved in a motor vehicle accident including any pedestrian, truck, motorcycle, or car accident.
Our personal injury attorney studies all available information about your accident. If we find evidence of third-party negligence, our firm files a personal injury lawsuit.
Premises Liability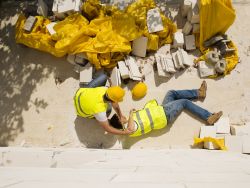 We seek compensation for your injuries due to unsafe property. Negligence may be found on the part of your landlord, a neighbor, or a commercial property owner:
Slip and fall due to unsafe surface

Dog bites or other animal attacks

Assault due to lack of security

Trauma from a falling object
Our firm's premises liability lawyer examines the details of your case and seeks an appropriate settlement for any negligent act. If a settlement cannot be reached, John R. Bailey takes your claim to trial.